2003 | OriginalPaper | Chapter
Readings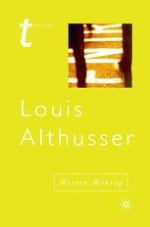 Author: Warren Montag
Publisher: Macmillan Education UK
Log in
In his remarkable study of colonial rule in the Congo from the mid-1880s until the beginning of the First World War,
King Leopold's Ghost
, Adam Hochschild issues the following challenge to scholars who would take
Heart of Darkness
as an object of study:
High school teachers and college professors who have discussed this book in thousands of class rooms over the years tend to do so in terms of Freud, Jung and Nietzsche; of classical myth, Victorian innocence and original sin; of postmodernism, postcolonialism, and poststructuralism. European and American readers, not comfortable acknowledging the genocidal scale of the killing in Africa at the turn of the century, have cast

Heart of Darkness

loose from its historical moorings. We read it as a parable for all times and all places, not as a book about one time and place. (143)
To take Hochschild's challenge seriously, as I believe we should, that is, to refuse to separate Conrad's work from the history that made it possible, however, immediately confronts us with the fact that he has posed a problem or a question without giving us either an answer or the means by which we might arrive at an answer.