2017 | OriginalPaper | Chapter
Relative clauses: who, which, that, etc.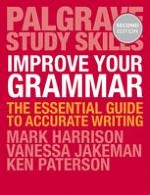 Authors: Mark Harrison, Vanessa Jakeman, Ken Paterson
Publisher: Macmillan Education UK
Log in
Brunel was the engineer who first realised the potential of wider tracks for higher-speed trains. The clause in bold above is called a relative clause, and the word 'who' is a relative pronoun. Rules There are two types of relative clause: 1 'Defining clauses', where the information in the clause is essential to the sentence: The integrated circuit was the key development that led to the personal computer. The patients who had listened to music before surgery seemed to have experienced less pain. Without the relative clause, these sentences lose their meaning. In defining clauses, 'that' is generally used instead of 'which' (and also instead of 'who', although this is less common in academic English). 2 'Non-defining clauses', where the information in the clause is useful, but additional: Optical fibres, which have a much higher capacity than copper cables, have revolutionised the telecommunications industry. Without the relative clause, the sentence still conveys its basic meaning. In non-defining clauses you may not replace 'which' or 'who' with 'that', and the clause itself must be separated from the rest of the sentence by commas.