1988 | OriginalPaper | Chapter
Renaissance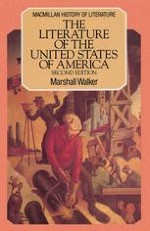 Author: Marshall Walker
Publisher: Macmillan Education UK
Log in
The
Jackson era's promotion of the common man gave democracy a momentum that kept going throughout the nineteenth century, but not without doubts and defections. In
Democracy in America
(1835–40) the Frenchman Alexis de Tocqueville (1805–59) wondered if the will of the majority could function as efficiently as the influence of the old privileged classes in preventing the possible abuse of power by centralised government. Men might become equal, but it remained to be seen whether the principle of equality would lead them 'to servitude or freedom, to knowledge or barbarism, to prosperity or wretchedness'. The pragmatic Orestes Brownson (1803–76) began as a Socialist, lost his faith in the common people and argued for a ruling élite. Emerson's essay 'Politics' warned that the ideal social system had not yet been realised — the aim of democracy was not the perfect state but the fulfilled individual: 'We think our civilisation near its meridian, but we are yet only at the cock-crowing and the morning star!' A few years later Melville's Ishmael was ecstatic about the God-given condition of equality, visible everywhere:
Thou shalt see it shining in the arm that wields a pick or drives a spike; that democratic dignity which, on all hands, radiates without end from God; Himself! The great God absolute! The centre and circumference of all democracy! His omnipresence, our divine equality!
Walt Whitman heard the voices of Americans, 'Each singing what belongs to him or her and to none else'; but his own songs in
Leaves of Grass
(1855) were for all with whom he shared a common humanity: 'Thou throbbest with life and pride and love the same as I/ Therefore for thee the following chants'.