2015 | OriginalPaper | Chapter
Rivalry: Will Territorial Competition and Nationalism Ruin Asia's Peace?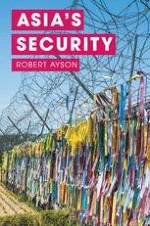 Author: Robert Ayson
Publisher: Macmillan Education UK
Log in
As the last two chapters have shown, both economic interdependence and the spread of weapons can certainly affect Asia's security conditions. While the first may offer some encouragement to the avoidance of war, the second may in some instances increase tensions and make war more likely. But neither of these factors is likely to be a final determining factor in the decisions that governments make about whether or not to maintain peace. Those decisions, as the old but still relevant arguments of Clausewitz continue to suggest, are primarily political ones.