2016 | OriginalPaper | Chapter
Self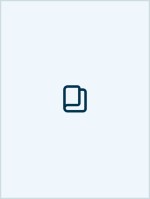 Ben Jonson, as we have seen, admitted that Donne was 'the first poet in the world in some things'. And this insistent delight in shock and novelty is swiftly evident to anyone just glancing through the collection of poems known as 'Songs and Sonnets'. The openings are irresistibly compelling:
I long to talk with some old lover's ghost, Who died before the god of love was born

('Love's Deity')

For God's sake hold your tongue, and let me love

('The Canonization')

I wonder, by my troth, what thou, and I Did, till we loved?

('The Good Morrow')
Or, again:
When my grave is broke up again Some second guest to entertain

('The Relic')

Go, and catch a falling star, Get with child a mandrake root

('Song')

When I am dead, and doctors know not why …

('The Damp').

2
Sometimes startling, sometimes briskly conversational or imperative, not infrequently all three, the poems have a quickly recognisable and unforgettable voice. We cannot quite say that this is the voice of Donne himself. What we can confidently claim is that the sharp impatience with convention which so roughly seizes our attention is an adroit and effective form of self-construction. No one had ever quite done this before, and afterwards those who attempted to do it again would necessarily be at least tinged with convention themselves.