2016 | OriginalPaper | Chapter
Setting the Stage: What Is Development?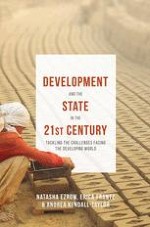 Authors: Natasha Ezrow, Erica Frantz, Andrea Kendall-Taylor
Publisher: Macmillan Education UK
Log in
Why are some countries richer than others? What explains disparities in the quality of life both across countries and within them? How can countries create conditions conducive to economic growth? These are the enduring questions that scholars and policymakers in the field of international development seek to address and answer. Although the development community has made enormous strides in addressing important issues like poverty and inequality, there are a number of challenges that lie ahead.