2016 | OriginalPaper | Chapter
Should Civil Liberties Be Restricted in Responding to the Threat of Terrorism?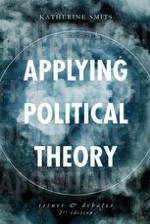 Author: Katherine Smits
Publisher: Macmillan Education UK
Log in
Since the terrorist attacks of September 11, 2001 in the United States, a raft of new measures designed to control and prevent terrorism has been passed into law in democratic states. The USA Patriot Act, passed shortly after the attacks, was among the most controversial, but similar legislation was enacted in the UK and other European and Commonwealth countries. To varying degrees these anti-terrorist laws extend the powers of governments to monitor citizens; they make customary legal protections granted to those accused of criminal acts unavailable to individuals accused of involvement in terrorism, and they further restrict the rights of foreign nationals. Some legislation has also created new criminal offences around expressing support for terrorism, and belonging or giving money to groups which may in any way be associated with terrorism. In addition, recent leaks have revealed practices of extensive surveillance of citizens in some western countries, which are not democratically authorized by legislation. I discuss these in Chapter 10.