2016 | OriginalPaper | Chapter
Should Offensive Speech Be Regulated?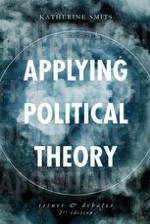 Author: Katherine Smits
Publisher: Macmillan Education UK
Log in
Freedom of speech is a widely accepted central principle in liberal democracies, but debates regularly surface over its limits. Should it encompass all speech - even that which attacks fundamental democratic or egalitarian principles? The paradox of this liberal right is that it allows people to call into question the very political system that guarantees it and all other rights. The growing pluralist and multi-ethnic nature of democratic societies from the last century onward, and the increase in claims by ethnic and cultural groups for collective rights, which we discussed in Chapter 3, have led to new challenges to freedom of speech. Should it extend to curtailing the liberty with which people make statements and claims, or use names and epithets to insult or vilify others on the basis of their race, gender, ethnicity, religion or sexual orientation? This question was forcefully and most recently brought home to liberal democratic states in January 2015, when two men identifying themselves as Islamist terrorists forced their way into the Paris offices of French satirical magazine Charlie Hebdo and opened fire.