2016 | OriginalPaper | Chapter
Should Rich Countries Give More Foreign Aid?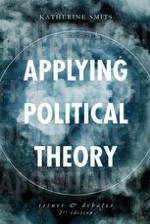 Author: Katherine Smits
Publisher: Macmillan Education UK
Log in
There are all too many ways of measuring the enormous inequalities between rich and poor on a global scale. World Bank figures show that in 2011, 2.2 billion people lived on less than 2 a day, while 1.2 billion lived on less than 1.25 (World Bank, 2011). In 2014, Oxfam reported that the combined wealth of the 85 richest individuals in the world was equal to that of the bottom 50% of the world population, or approximately 3.5 billion people (Oxfam, 2014). Oxfam estimates that by 2016, half of the world total wealth will be owned by the wealthiest 1% of the worlds population (Oxfam, 2014). While child mortality rates globally have been reduced by almost half between 1990 and 2015 (see Box 11.1), UN figures show that the rate is currently 5 deaths in every 1000 children in developed countries, and 47 deaths in every 1000 children in the developing world. In sub-Saharan Africa, one in 12 children dies before his or her fifth birthday. The overwhelming majority of these deaths are from preventable causes (UN Inter-agency Group, 2015).