2016 | OriginalPaper | Chapter
Should Same-Sex Marriage Be Legal?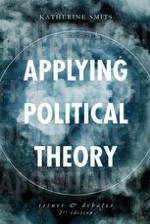 Author: Katherine Smits
Publisher: Macmillan Education UK
Log in
While historians of sexuality have traced back ceremonies uniting homosexual couples for most of recorded history, in both Western and non-Western cultures, the demand that same-sex couples be allowed to formally marry emerged only over the past couple of decades. Same-sex marriage has come to be one of the most controversial and divisive social policy issues in Western countries, as in the second decade of the twenty-first century, Western democracies have begun to shift to legalization. Same-sex marriage raises questions concerning not only the rights of gay and lesbian people and what is required for their equality, but also the status of marriage - an institution declining in popularity in many countries - and the relationship between the state and the institutions of civil society. Although public debate centres on rights to marriage, there have also developed a range of different types of legally recognized and protected relationships which various countries have adopted for same-sex couples, as a substitute for marriage, and which have often been precursors to full legalization. (The first country to adopt such an arrangement was Denmark in 1989.) Often called civil unions or domestic partnerships, these officially recognized relationships offer many of the same legal and economic rights and benefits that accompany marriage, including rights to property and inheritance, hospital visitation rights, rights to housing and insurance benefits and in some cases the right to adopt children together.