2015 | OriginalPaper | Chapter
Solidarity: Can Asian States Work Together On Security?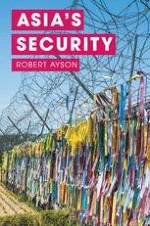 Author: Robert Ayson
Publisher: Macmillan Education UK
Log in
Some of the interventions considered in the previous chapter have certainly been undertaken by groups of states with a shared interest in the reduction of conflict or in the punishment of a threatening party. But this does not mean that groups of states within Asia and its borderlands necessarily took the leading roles in these actions. A number of the efforts to mediate conflicts in Asia, to cite but one form of such activity, appear to have been mounted from beyond the region. In general, it is unusual to find the majority of states in Asia working together in coordinated responses to the region's security problems. This results in something of a paradox. In recent years ASEAN has become the fulcrum for a series of regional forums designed to promote cooperation among the states of Asia. The remit for, and membership of, these new groupings extends beyond Southeast Asia into the wider region. Does this mean that while these organisations are in place, no meaningful Asian security cooperation is actually occurring?