2013 | OriginalPaper | Chapter
Strange Death or Edwardian Summer, 1902–16?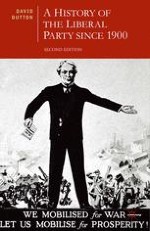 Author: David Dutton
Publisher: Macmillan Education UK
Log in
The period between the end of the Boer War in 1902 and the General Election of January 1906 saw a transformation in the Liberal Party's fortunes. As a general rule it is governments that lose elections rather than oppositions that win them, but on this occasion the actions of the Unionists not only weakened their own party but also contributed directly to the strengthening of the Liberals by providing the latter with the factor they had patently lacked, at least since Gladstone's retirement — unity. The 1902 Education Act, with its marked bias towards Anglican schools, rode roughshod over the sensibilities of nonconformist opinion and greatly assisted the process of Liberal reunication. The Licensing Act of 1904, an apparent sop to the Unionists' supporters in the brewing trade, had very much the same effect. Organized Labour was alienated by the government's failure to introduce legislation to reverse the Taff Vale judgment of 1902 and by the scandal surrounding the exploitation of Chinese workers in the mines of the South African Rand. Even more important was Joseph Chamberlain's celebrated speech in Birmingham on 15 May 1903, in which the Colonial Secretary called for the ending of the prevailing system of free trade and the substitution of a regime of imperial preference.