2014 | OriginalPaper | Chapter
The Asian Century?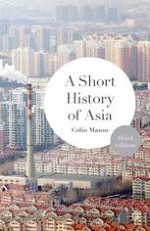 Author: Colin Mason
Publisher: Macmillan Education UK
Log in
Will this be the Asian century? This term, which was probably first used in conversations between Chinese and Indian leaders Deng Xiaoping and Rajiv Gandhi in 1988, has turned up in various contexts thousands of times since. Vague enough to be accepted at face value by many people, it nevertheless has connotations that need to be looked at more carefully. Will one or more of the Asian nations assume global leadership, militarily, economically and perhaps most important of all, in developing a political philosophy which might inform government of most of the world? What methods are being used to achieve that most illusory measure of prosperity, higher gross national product — is anything really changing for the mass of Asian people, billions of them, in the villages, urban slums and industrial sweatshops?