2014 | OriginalPaper | Chapter
The Classic and the Canon in Children's Literature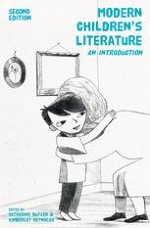 Author: Peter Hunt
Publisher: Macmillan Education UK
Log in
Once upon a time (and a very good time it was), critical life was relatively simple. In 1986, Margery Fisher, a critic with an encyclopaedic knowledge of British children's books, wrote in her
Classics for Children and Young People
:
A classic is a book with two lives. One life depends on the response of a child for whom story and atmosphere are likely to be paramount; the other comes with re-reading, when other elements — of style, of side-issues and subplots, of theme and character — are bought into consideration. A classic must, therefore, be layered and expandable … (1)
To a literary critic of that era this would have been slightly radical, tuned as it is (if in a fairly rudimentary fashion) to the actions of a specific audience: it tacitly acknowledges that child readers are different from adult readers, and judgements about children's classics are likely to be different from those about adults' classics. More than that, Fisher's canon, which runs from Beatrix Potter's
The Tale of Peter Rabbit
(1902) to Alan Garner's
The
Stone Book Quartet
(1976–8), demonstrates how awkward these differences are: childhood is not static, synchronically or diachronically; children's books differ according to when they were written and for whom they were written; they can slide up and down putative age ranges and sometimes disappear altogether. There are books — classics — that
are
for children, and that
were
for children.