2007 | OriginalPaper | Chapter
The Exiled Princess in The Winter's Tale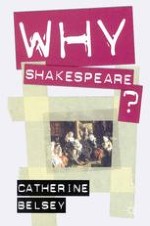 Author: Catherine Belsey
Publisher: Macmillan Education UK
Log in
According to A. W. Schlegel in a lecture of 1811, delivered two hundred years after Shakespeare's play was probably first performed,
The Winter's Tale
has a particularly good title. This work, he argued,
is as appropriately named as

A Midsummer Night's Dream

. It is one of those tales which are peculiarly calculated to beguile the dreary leisure of a long winter evening, which are attractive and intelligible even to childhood, and which … transport even manhood back to the golden age of imagination. The calculation of probabilities has nothing to do with such wonderful and fleeting adventures, ending at last in general joy.

1
Schlegel may gild the play in his own imagination, but he is surely right about the significance of its name. The 'dreary leisure' of long winter evenings in earlier centuries can hardly be imagined by a generation that takes electric light and television for granted, not to mention central heating. In a society with no such advantages, by contrast, any story must have been exceptionally welcome, no matter how improbable the tale, at a time when darkness and bad weather kept people at home.