2013 | OriginalPaper | Chapter
The Middle East: Putting it to Rights?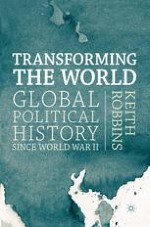 Author: Keith Robbins
Publisher: Macmillan Education UK
Log in
The USA avowedly proclaimed that it made one out of many. If external leaders did not know the telephone number of 'Europe', speaking to 'America' was straightforward. There was only one White House, though it was a residence in a city awash with would-be opinion-formers. Few inhabitants of Plains, Georgia, however, worried about the complexities of the world and America's place in it. In such a community of around 500 people, the 'outside world' rarely impinged directly. Peanut farming, for the Carter family, was a difficult enough business. Plains was remote from Washington. Atlanta, the nearest city, was some 120 miles away. Globally, even Stavropol was better known. The conventional wisdom was that world-views that mattered were those formulated by politicians and officials in capital cities. Even so, men in Washington reached the summit of power with preconceptions or presuppositions formed elsewhere 'in obscurity'. It sometimes turned out that the 'local' and the 'global' were more connected than one might suppose.