2016 | OriginalPaper | Chapter
The New World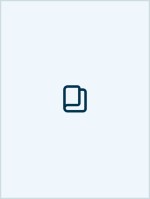 A few years after the French Revolution of 1789, the radical writer Thomas Paine published a famous dissection of the internal and historical inconsistencies of the Christian Bible.
1
Nowhere is Paine more gleeful than in his assault on scriptural geography:
The most extraordinary of all things called miracles… is that of the devil flying away with Jesus Christ, and carrying him to the top of a high mountain… and showing him and promising to him

all the kingdoms of the world

. How happened it that he did not discover America; or is it only with

kingdoms

that his sooty highness has any interest?

2
Although posed many decades after Donne's death, Paine's unusu-ally direct question serves to focus our attention on a fundamental problem for Renaissance Christians, at a time when they were still slowly and dazedly absorbing the uncharted and bewildering won-ders of the American continents. What was it like, as you sailed by a new route to a familiar land, long detailed on ancient maps, to one day find yourself looking at the gently swaying palms of a country that soon appeared to have no ships, no books and no machinery?