2016 | OriginalPaper | Chapter
The Politics of Performance Sport: Why do States Invest in Elite Sport?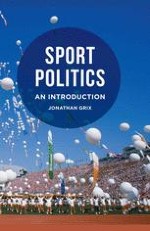 Author: Jonathan Grix
Publisher: Macmillan Education UK
Log in
The quote above encapsulates at least four possible answers to the question posed in this chapter. Much of the thinking behind this volume has been driven by a desire to understand the relatively simple question: 'Why do governments invest in sport?' The current chapter alters this slightly and focuses on 'elite' or 'performance' sport (these terms are used interchangeably, although some prefer 'performance' as it has a less exclusionary ring to it than 'elite'). Policy changes occur often across all policy sectors and while commentators have managed to skilfully outline the contours of an ever-changing sport policy (Houlihan, 1997; Green, 2004, 2006), the simple question as to why governments invest in elite sport in the first place remains inadequately answered. The reason why this is the case lies in the positive discursive nature in which elite sport policy is framed, allowing few possibilities for thinking 'otherwise' (Green, 2004: 367). That is, the question is rarely put, as 'sport' in and of itself is understood as an intrinsically 'good' thing; yet, investments of $55 billion for a Winter Olympics (Sochi, Russia), Australian $100 million in elite sport for the year 2013/2014 (Australian Institute for Sport, 2013) or around £350 million for a three-year period (for example, the 2012–2016 Olympic funding cycle) in the UK (UK Sport, 2014) in any other policy sector would command a great deal of explanation and justification.