2011 | OriginalPaper | Chapter
The Short Story and Genre Fiction: The Same Old Story?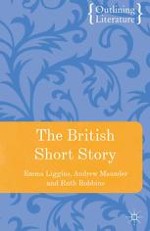 Authors: Emma Liggins, Andrew Maunder, Ruth Robbins
Publisher: Macmillan Education UK
Log in
The first of these two quotations is the answer of one of the respondents to a questionnaire sent out by Q. D. Leavis in the late 1920s when asked about the effect of magazine publication on short fiction. The respondents were all novelists, grouped by Leavis into a range from highbrow literary artists to those who were out-and-out commercial writers, avowing that they 'deliberately wrote fiction as a comfortable way of getting a good living, "with the minimum of exertion"'.3 The second quotation is from one of Agatha Christie's non-detective short stories, 'Mr Eastwood's Adventure' (1932),4 in which the eponymous hero is a writer working for the very magazines described in the first quotation. Mr Eastwood has writer's block, and is in search of a plot for his next commission; in the course of the story he embarks on a strange adventure which furnishes him with such a story, though he also ends up the victim of an audacious burglary, which is the result of precisely the kind of plot that his editor demands (a mysterious and beautiful woman in danger, himself as the hero apparently arrested for a crime, and so on). It shows the extent to which Christie, herself a very popular novelist and writer, was self-aware of the conventions of her chosen genres, to the extent even of making mockery of them in self-referential moments. In this chapter, then, we turn from the exquisite aestheticism and formal experimentation of the modernist short story to the popular forms of the short story in the twentieth century, though this contrast between what might be termed 'art' and 'craft' is not entirely secure, as the chapter will suggest.