2003 | OriginalPaper | Chapter
'Two Worlds', Reading & Writing and Half a Life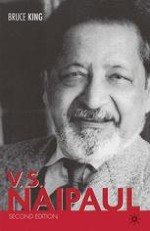 Author: Bruce King
Publisher: Macmillan Education UK
Log in
In 'Two Worlds', his Nobel Lecture (2001) in which he retells his career as a writer, Naipaul claims that he is 'the sum' of his books:
Each book, intuitively sensed and, in the case of fiction, intuitively worked out, stands on what has gone before, and grows out of it. I feel that at any stage of my literary career it could have been said that the last book contained all the others.

54
Naipaul's books emerge from and build on each other, so that such different works as
A Way in the World, Reading & Writing
and
Half a Life
are autobiographical, allude to his previous writings, and consequently have a significance more than the sum of their parts. They are also increasingly different from each other while having similar preoccupations such as freedom and change versus security and order. The themes are transposed into various keys so, for example, that the problems of personal, political, economic and cultural freedom may also be treated through sexual freedom.