2017 | OriginalPaper | Chapter
What are the empirical patterns?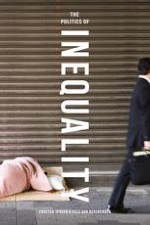 Authors: Carsten Jensen, Kees van Kersbergen
Publisher: Macmillan Education UK
Log in
This chapter outlines the main cross-country and temporal variation in economic inequality. It is the political causes and consequences of this variation that the rest of the book is concerned with, so we spend some time mapping the details. For starters, some countries are much more unequal than others, but, contrary to the impression one regularly gets from the public debate, it is not simply a matter of 'the United States versus the rest'. Many countries exhibit a high level of inequality, including some that are not traditionally associated with American-style capitalism. Other interesting observations relate to the trends in inequality over time. The first decades after World War II signalled a period of exceptionally low levels of inequality across all Western democracies, although cross-country difference still existed. Since then, dramatic changes have occurred. Some countries have witnessed large increases in inequality, while others have stayed more or less as they were. It is the combination of this cross-country and over-time variation that we need to account for if we wish to understand the politics of inequality.