2017 | OriginalPaper | Chapter
What are the roads to riches?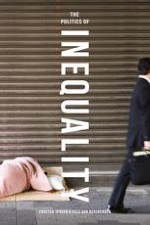 Authors: Carsten Jensen, Kees van Kersbergen
Publisher: Macmillan Education UK
Log in
How is it possible for some countries to maintain fairly equal income distributions without having to suffer any severe economic consequences? The answer lies in the fact that growth can be achieved in different ways, and that a high level of inequality is a necessary by-product in only some of these. History shows, as we saw in the last chapter, that it has been possible in several European countries to combine decent growth (that is, as good as elsewhere) with decent equality (that is, much better than elsewhere). This chapter explores how that is doable. We begin by introducing the New Institutional Economics. The New Institutional Economics is the intellectual backdrop for much of the research into different types of market economies and how these generate growth and inequality. Today's market economies differ on at least three dimensions: first, the form and extent of their human capital formation; second, the way in which wages are decided; and third, the business environment more broadly. In combination, these three dimensions demarcate three types of market economies – the social, the liberal and the statist – each of which performs distinctly in terms of both growth and inequality. This chapter explores these different market economies in detail.