2010 | OriginalPaper | Chapter
What Are They?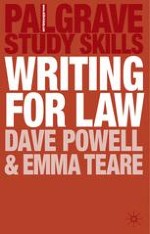 Authors: Dave Powell, Emma Teare
Publisher: Macmillan Education UK
Log in
If you ask people - and by this we mean those involved in legal education - what a moot is, a large number will reply that a moot is a mock trial. It is not. In a trial you have evidence, witnesses for both parties, examination of witnesses, cross-examination and, if it is a jury trial, a summing up by the judge. In a moot you have none of these.