1987 | OriginalPaper | Chapter
What does the Literary Work Represent?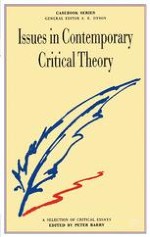 Author: Peter Barry
Publisher: Macmillan Education UK
Log in
… The removal of the Author (one could talk here with Brecht of a veritable 'distancing', the Author diminishing like a figurine at the far end of the literary stage), is not merely an historical fact or an act of writing; it utterly transforms the modern text (or — which is the same thing — the text is henceforth made and read in such a way that at all its levels the author is absent). The temporality is different. The Author, when believed in, is always conceived of as the past of his own book: book and author stand automatically on a single line divided into a before and an after. The Author is thought to nourish the book, which is to say that he exists before it, thinks, suffers, lives for it, is in the same relation of antecedence to his work as a father to his child. In complete contrast, the modern scriptor is born simultaneously with the text, is in no way equipped with a being, preceding or exceeding the writing, is not the subject with the book as predicate; there is no other time than that of the enunciation and every text is eternally written here and now.