2003 | OriginalPaper | Chapter
What effect did the Second World War have on British imperialism?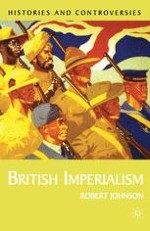 Author: Robert Johnson
Publisher: Macmillan Education UK
Log in
Perhaps the key difference between the First and Second World Wars is that throughout the Great War, the British Empire was engaged in offensive operations, whereas in the period 1939 to 1943 it found itself on the defensive. Although it was able to extricate the British Expeditionary Force from France and defeat Italian forces in North Africa (thus saving Egypt), it faced the onslaught of Germany's armed forces in the West and Japanese attacks in the East. In the First World War, the threats were limited to specific geographical areas: Africa, the Middle East, Europe and the Atlantic. Yet, in the Second World War, Britain's imperial resources were scattered across the globe, and the Empire was forced to defend itself against three major military powers. The priority, particularly after the fall of Europe, was the defence of the United Kingdom.