2017 | OriginalPaper | Chapter
What Evidence Works for Whom?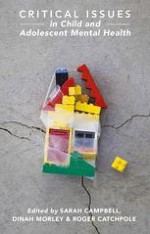 Author: Peter Wilson
Publisher: Macmillan Education UK
Log in
I am a psychodynamic psychotherapist. I have been one for over 40 years, working primarily with children and adolescents, having trained with Anna Freud at the Hampstead Child Therapy Course and Clinic (now the Anna Freud Centre) at a time when it was a centre of excellence in the training of child psychoanalysts. I want to state this at the beginning of the chapter to give some indication of who I am and from where I come. Mine is, as is everybody's, a partial view – one amongst many that makes claim to its value in the broad field of psychotherapy. I am reasonably tolerant, respectful and, for the most part, curious about these other views. However, there is one particular view which simply bemuses and exasperates me, if for no other reason than that I see it as so intolerant of mine. I find myself sitting uncomfortably in the midst of what can only be described as a predominating scientific hegemony that seems intent to assert its supremacy in the world of psychotherapy on the basis of certain 'scientific' procedures, not least of which are random control trials (RCTs) and meta-analyses.