2017 | OriginalPaper | Chapter
What future for the politics of inequality?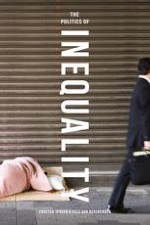 Authors: Carsten Jensen, Kees van Kersbergen
Publisher: Macmillan Education UK
Log in
This book started out by highlighting a great puzzle: why do modernday capitalist democracies host such wildly different levels of inequality? Given that we are dealing with countries that share the same basic economic and political features – they are capitalist market economies and representative democracies – the first expectation should be that inequality is roughly similar everywhere. But it is not. Because economic inequality negatively affects health, reduces social mobility, and is bad for political participation in democratic processes, understanding the source of this cross-country variation in inequality is important. The core solution to the puzzle lies in appreciating that both the market economy and democracy come in different forms. Market economies can be liberal, statist or social – or some combination of these – but all are capitalist. Companies compete against each other on the market to maximize the individual company's profit. The decision to hire and (more conditionally) fire workers rests with the employer. The physical and structural capital used in production is overwhelmingly owned by private actors such as companies, banks and stockholders. Employees depend on the labour market because they need to sell their human capital (labour power, skills) to employers. These key characteristics produce the power asymmetries between employers and employees characteristic of capitalism in all its varieties. Moreover, they create substantial market inequalities, because physical and structural capital owners earn rent from their assets, and some wage earners receive higher pay than other wage earners. This holds true for all capitalist market societies, and yet there are big differences between the liberal, statist and social market economies in the extent to which they reinforce or moderate power asymmetry and market inequality.