2017 | OriginalPaper | Chapter
8. What Has the Industry Done?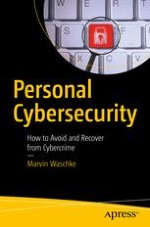 Have They Made Any Progress?
Author: Marvin Waschke
Publisher: Apress
Log in
Abstract
Prosecution of cybercrimes is becoming more effective, but it still has many challenges. The computer industry has not been idle. The Twenty-first Century marked the identification of security as critical to the progress of the computer industry. Industry leaders acknowledged that lack of security and the rise of cybercrime would halt the advance of computing. The response was dramatic. Security and dependability became bywords. The entire development process was rethought to build security into allsoftware. The result has been more secure software and establishment of processes and institutions aimed at making cybercrime difficult or impossible. Securing the software base is a work in progress against an army of intelligent and inspired criminals, but software is becoming more secure.