2016 | OriginalPaper | Chapter
What Is China?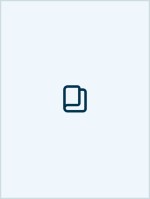 Author: Kerry Brown
Publisher: Macmillan Education UK
The People's Republic of China (PRC) is the world's third-largest country in land area, and has the largest number of people. It is a country dominated by the Han people, who make up more than 91 per cent of its population, but there are also 55 other officially recognized ethnic groups. The country is split into 22 provinces, five autonomous regions (Tibet, Xinjiang, Ningxia, Inner Mongolia and Guanxi), four cities directly under the central government (the capital Beijing, Tianjin, Shanghai and Chongqing), and two special administrative regions (Hong Kong and Macau). Taiwan has a special status and will be covered below. The provinces vary in size from ones such as Sichuan and Henan, with populations of around 100 million, to those such as Qinghai with barely five million. The PRC covers an area of 9.6 million square kilometres (3.7 million square miles), with an eastern coast bordering the South China Sea, Bohai Sea, Korea Bay and the East China Sea, and land borders with 14 countries, ranging from its longest, with Russia, to its shortest (with Afghanistan). The PRC's current borders were settled after 1949, though many of them were established centuries before, in periods of expansion during the Qing Dynasty (see Chapter 2). The traditional area of Chinese culture in which farmers settled was around the base of the two major rivers, the Yellow River and the Yangtze.