1987 | OriginalPaper | Chapter
What is Deconstruction?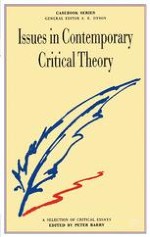 Author: Peter Barry
Publisher: Macmillan Education UK
Log in
Although the work of Jacques Derrida is a major force in contemporary literary and philosophical debate, it is too early to predict what will prove to have been his most powerful contribution. When we look back in twenty, in fifty, in a hundred years, will he prove to have inaugurated a new era in the history of philosophy? Will he have been responsible for a new mode of reading and interpretation and an accompanying theory of the nature of texts? Will he be seen as a key figure in the development and reorientation of an intellectual movement which will doubtless by then have a new name but which will encompass what we now think of as structuralism and post-structuralism? Rather than venture predictions about the significance future developments will give to his work, the best strategy is to approach his writings from several perspectives, creating, from the texts that bear his name, three Derridas, three projects which are important for us today.