2020 | OriginalPaper | Chapter
1. What Is Deep Learning?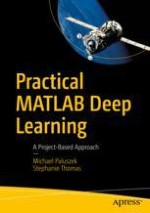 Authors: Michael Paluszek, Stephanie Thomas
Publisher: Apress
Log in
Abstract
Deep learning is a subset of machine learning which is itself a subset of artificial intelligence and statistics. Artificial intelligence research began shortly after World War II [
24
]. Early work was based on the knowledge of the structure of the brain, propositional logic, and Turing's theory of computation. Warren McCulloch and Walter Pitts created a mathematical formulation for neural networks based on threshold logic. This allowed neural network research to split into two approaches: one centered on biological processes in the brain and the other on the application of neural networks to artificial intelligence. It was demonstrated that any function could be implemented through a set of such neurons and that a neural net could learn. In 1948, Norbert Wiener's book,
Cybernetics
, was published which described concepts in control, communications, and statistical signal processing. The next major step in neural networks was Donald Hebb's book in 1949,
The Organization of Behavior,
connecting connectivity with learning in the brain. His book became a source of learning and adaptive systems. Marvin Minsky and Dean Edmonds built the first neural computer at Harvard in 1950.