2008 | OriginalPaper | Chapter
What is Emotional Intelligence?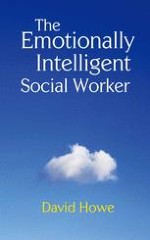 Author: David Howe
Publisher: Macmillan Education UK
Log in
The argument that emotional intelligence is of fundamental important across most domains of human functioning has, perhaps, been overstated. Even so, it might be reasonable to argue that the professions that work with people, particularly people in need and distress, should be populated by individuals in goodly possession of emotional intelligence. Social work is one such profession. It deals with people who are troubled and troubling. It enters the frame when emotions are running high. Social workers find themselves trying to help the frightened victims of domestic violence; older people who sink into depression as their mobility declines and independence ebbs away; disabled people who feel mounting anger as they try to move around in a world of steps and narrow doorways so thoughtlessly designed by and for those who can walk and squeeze and climb. If social workers are to understand and manage their own and other people's feelings in these emotionally charged situations, then social workers will need to be emotionally intelligent.