2017 | OriginalPaper | Chapter
What is entrepreneurship?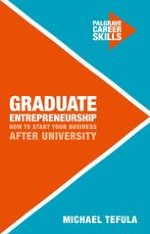 Author: Michael Tefula
Publisher: Macmillan Education UK
Log in
Why start a chapter with the history of entrepreneurship? There are two reasons. First, history brings to light how old entrepreneurship is. The word 'entrepreneur' may be an 18th century term1 but entrepreneurs have been around for many thousands of years. Second, by considering the history of enterprise we can identify themes of entrepreneurship that have persisted over the millennia. And though it is true that ancient entrepreneurs had different challenges – for example, primitive technology, crude regulations, and high transport costs – entrepreneurship has elements that have persisted over time.2 So where did it all start?