2016 | OriginalPaper | Chapter
What is the European Union?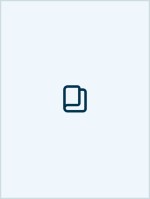 Author: John McCormick
Publisher: Macmillan Education UK
At the heart of the debate about the European Union is the problem of how best to define it. The EU is more than a standard international organization, because it has involved more pooling or transfer of authority than membership of — for example — the United Nations (UN) or the World Trade Organization (WTO). But it also falls short of being a federal United States of Europe, or a European superstate. This leaves it in limbo somewhere between these two points of reference, with multiple opinions about how it is best understood. Scholars have applied terms such as multi-level governance and consociationalism in their efforts to define it, but none has yet gained traction. Others who study the EU have described it simply as sui generis (unique), but this is less a descriptive term than a surrender to the uncertainty. Perhaps, as former Commission president Jacques Delors once quipped, it is simply an unidentified political object.