2017 | OriginalPaper | Chapter
What is the politics of inequality?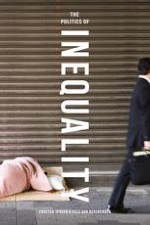 Authors: Carsten Jensen, Kees van Kersbergen
Publisher: Macmillan Education UK
Log in
Inequality is a fundamental feature of all human societies. Without some degree of economic inequality, it is difficult to imagine how modern democracies could function. In pre-historic communities, kinship ties and moral norms might have been enough for everybody to make an effort, but in today's world, monetary rewards are necessary. Yet, while some inequality is unavoidable, too much inequality can have consequences that many will find unacceptable. High inequality is associated with deteriorating health outcomes, reduced social mobility and lack of democratic participation.