1987 | OriginalPaper | Chapter
What is the Reader's Place?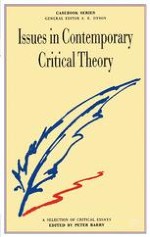 Author: Peter Barry
Publisher: Macmillan Education UK
Log in
The phenomenological theory of art lays full stress on the idea that, in considering a literary work, one must take into account not only the actual text but also, and in equal measure, the actions involved in responding to that text. Thus Roman Ingarden confronts the structure of the literary text with the ways in which it can be konkretisiert (realised).1 The text as such offers different 'schematised views' through which the subject matter of the work can come to light, but the actual bringing to light is an action of Konkretisation. If this is so, then the literary work has two poles, which we might call the artistic and the esthetic: the artistic refers to the text created by the author, and the esthetic to the realisation accomplished by the reader. From this polarity it follows that the literary work cannot be completely identical with the text, or with the realisation of the text, but in fact must lie halfway between the two. The work is more than the text, for the text only takes on life when it is realised, and furthermore the realisation is by no means independent of the individual disposition of the reader — though this in turn is acted upon by the different patterns of the text. The convergence of text and reader brings the literary work into existence, and this convergence can never be precisely pinpointed, but must always remain virtual, as it is not to be identified either with the reality of the text or with the individual disposition of the reader.