2009 | OriginalPaper | Chapter
What is to be Done?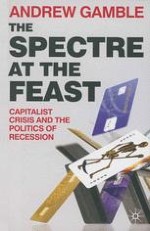 Author: Andrew Gamble
Publisher: Macmillan Education UK
Log in
As the crisis has gathered force, it has produced a flood of explanation and prescription. As always with such events there have been attempts to understand what is going on with reference to what has happened in the past. The narratives that are constructed to make sense of what is taking place seek to relate it to what is known and familiar. The past is ransacked by the media to explain the present. The twenty-four-hour news cycle has intensified this process, so that events are instantly framed and located in terms of earlier narratives to give them meaning and allow them to be understood. Each account gets endlessly repeated and recycled, every angle instantly explored, every explanation both accepted and discounted. In the midst of battles, soldiers encounter the fog of war, but there is a more general phenomenon in politics, the fog of events, which makes it hard to grasp the significance of what is taking place, to distinguish the really important from the merely ephemeral, so overloaded are the airwaves with every possible interpretation.