2019 | OriginalPaper | Chapter
What's different about academic communication?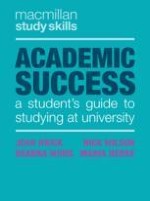 Authors: Jean Brick, Nick Wilson, Dr. Deanna Wong, Maria Herke
Publisher: Macmillan Education UK
Log in
You probably realised that the first was written to a family member and the second to a business associate, but how did you know? Did you notice the informal tone of the first, which uses contractions (shouldve instead of should have) to make the email sound like speech, colloquial language (I guess, awesome) and non-standard capitalisation and punctuation (I is not capitalised and apostrophes are omitted from abbreviations, such as its rather than it's and Ive instead of I've). The language is also vague—see you soon, rather than setting a specific time. The second email, in contrast, is more formal. It opens with a general pleasantry then tells the reader what the email is about. The language is not colloquial; it is polite, everyday language, and the grammar and punctuation are standard—I is capitalised and apostrophes are included, the writer using I'm rather than Im.