2011 | OriginalPaper | Chapter
What's Wrong With Harm Reduction?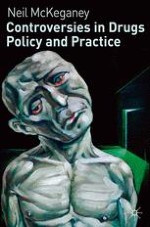 Author: Neil McKeganey
Publisher: Macmillan Education UK
Log in
The concept of reducing the harm associated with the use of illegal drugs has been the single most influential idea impacting upon the drugs field over the last 20 years. In that time harm reduction has gone from being a radical new idea challenging the established ideas of drug treatment to becoming a global social movement with its own distinctive set of ideas, evidence base, politics, professional practice, internal conflicts, international conference and academic journal. In addition to being hugely influential, harm reduction has also been hugely controversial seen, by some, as a Trojan horse leading ultimately to drug legalization.