2003 | OriginalPaper | Chapter
What was the significance of gender to British imperialism?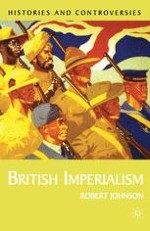 Author: Robert Johnson
Publisher: Macmillan Education UK
Log in
It wasn't until the 1970s that gender was regarded as a distinct aspect of the history of the British Empire, but in recent years gender historians have explored the role that sexual identity played in the ideology of imperial rule. To some extent, this development was due to the interest in the construction of power by Michel Foucault and Antonio Gramsci, and the work on the powerful role of knowledge by Edward Said. Gender has become, like many areas of imperial history, a battleground of ideas.