2019 | OriginalPaper | Chapter
What you need to know before you do anything !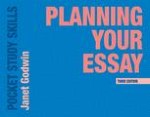 Author: Janet Godwin
Publisher: Macmillan Education UK
Log in
When we are enjoying ourselves, we don't notice time passing. We want to stay and do more. On the other hand, the brain is wired to protect us from harm. If it thinks we don't really want to do something, it assumes there is a threat or danger and will help us to avoid doing it. We can direct our brains in how to perceive study tasks, as good or as threats. The first step towards good grades is in training the mind to find enjoyment in the learning process, and to trick or draw it away from fear, boredom or a sense of deprivation and threat.