2010 | OriginalPaper | Chapter
Who Are The Unconsoled (1995) and Where Do They Live?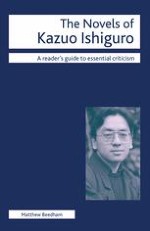 Author: Matthew Beedham
Publisher: Macmillan Education UK
Log in
In his fourth novel, The Unconsoled (1995), Ishiguro attempts a work that at first glance differs from his earlier novels in almost every conceivable respect. Ostensibly, it recounts the visit of an internationally acclaimed concert pianist named Ryder (as with Stevens in The Remains of the Day, his first name is never given) who is visiting a city (that is not named but seems to be somewhere in the middle of Europe) to perform at a concert aimed at resolving a cultural crisis in the city (although the specifics of that crisis are never made clear). The specific details that so carefully located earlier novels in time and place are gone, but Ishiguro's precise prose and keen ability to capture details are not. The switch in style was a deliberate artistic choice. Frustrated by critics who attempted to categorise him as a realist and who continually sought to ground his novels in their historical context, he introduced a radically new structure that has had a sharply polarising effect on readers: some find the novel baffling and boring while others have recognised its unique contribution to the representation of consciousness. Almost as long as his three previous novels combined and much more challenging to read, The Unconsoled encountered readers unable or unwilling to follow Ishiguro's new path. Many tried simply to link the novel's style to Franz Kafka (1883–1924) or Samuel Beckett (1906–89). Other critics have discussed the novel's dream-like qualities and its playful representation of space and place. This chapter reviews the novel's critical reception before moving on to describe the structural components that critics have discerned, to investigate Ishiguro's experimental form, and to try to answer the question on the minds of most readers at the end of the novel: who are the unconsoled?