2018 | OriginalPaper | Chapter
Who Are We and What Do We Do?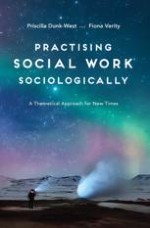 Authors: Dr. Priscilla Dunk-West, Fiona Verity
Publisher: Macmillan Education UK
Log in
In this chapter we trace the contours of a sociological perspective and approach in social work, back to a time when indeed social work and sociology were new practices. We will explore this by looking through windows to the lives of three social workers. Each contributed to social work knowledge, and wrote about their social work practice and motivations. Jane Addams (1860–1935) from the United States and Alice Salomon (1872–1948) from Germany were active in pioneering social work. Both did so with an acute consciousness of social, economic and political contexts, displaying lively habits of imagination and intellect. These women lived and worked in the late nineteenth and early twentieth centuries, when sociology as a discipline was in its infancy (Giddens, 1989; Willis, 1999; MacLean and Williams, 2012). The third social worker we introduce is Clare Britton Winnicott (1906–1984), an influential English social worker whose casework during the Second World War was a response to the needs of displaced children. Clare Winnicott was influenced by and in turn, contributed to, psychoanalytical ideas and social work. She worked at a time in human history where the scale of events was to shift every conceivable underpinning in societies across the world.