2017 | OriginalPaper | Chapter
Who decides in the politics of inequality?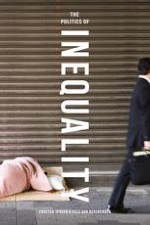 Authors: Carsten Jensen, Kees van Kersbergen
Publisher: Macmillan Education UK
Log in
At its heart, politics is about the power to decide over society's resources. In the formulation of Lasswell (1936), politics is about who should get what, when, how. Redistribution of income and wealth from the rich to the poor is, in this sense, all about politics. There is no unbiased, or neutral, way of organizing the tax system, the labour market or the welfare state. Conflicts are everywhere. How high should the top marginal tax rate on income be? What about corporate tax rates? What balance should be struck between the ability of companies to hire and fire and the job security of employees? Should the welfare state be arranged to facilitate the needs of the poor and marginalized, or to the advantage of the middle class? Policies benefitting some groups in society will inevitably leave other groups worse off, at least in the short run. In Chapter 9, we studied the input into the political system, i.e. the preferences of the citizens and their participation in legal demonstrations, associations and elections. It was clear that economic status matters a lot for both preferences and the likelihood that these preferences will be articulated. So, already at the early stages of the political process, biases exist. Yet, there is a long way to go from articulated public preferences to policies regulating things such as taxes or employment protection. In this chapter, we want to know how democracies make decisions about inequality and redistribution. We begin by presenting the most straightforward and analytically elegant explanation, the so-called Meltzer-Richard model (Meltzer and Richard 1981). The model rests on the assumption that the median voter decides how much redistribution there should be in a country. The political process is biased towards the preferences of the median voter, and the median voter wants more redistribution as long as mean income is higher than the median voter's own income.