2016 | OriginalPaper | Chapter
Who Decides?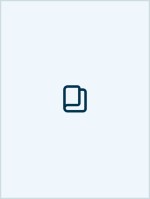 Author: Michael Preston-Shoot
Publisher: Macmillan Education UK
One consistent theme in this book has been that practitioners and managers must have a comprehensive knowledge of the legal rules of the jurisdiction in which they are employed when working with children and adults in need or at risk. This chapter focuses on questions of capacity to take decisions, the relevant legal rules for which vary across the UK. Thus, practitioners and managers in Scotland must have a sound understanding of the Mental Health (Scotland) Act 1984, the Adults with Incapacity (Scotland) Act 2000, the Mental Health (Care and Treatment) Scotland Act 2003 and the Adult Support and Protection (Scotland) Act 2007. Those in England and Wales must have the same understanding of the Mental Health Act 1983 (as amended by the Mental Health Act 2007) and the Mental Capacity Act 2005. Social workers in Northern Ireland operate under the Mental Health (Northern Ireland) Order 1986 and the Mental Health (Amendment) (Northern Ireland) Order 2004. New legislation on mental health and mental capacity in Northern Ireland is anticipated.