2010 | OriginalPaper | Chapter
Why Do Students Fail?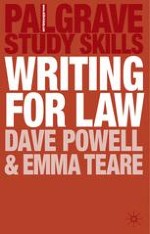 Authors: Dave Powell, Emma Teare
Publisher: Macmillan Education UK
Log in
Why do students fail? You would think this would be obvious! Students fail because they do not know enough, they do not do enough work or they do not submit work when it is due. All these are reasons why students fail — but they are not the only ones. The surprising reason why many students fail is that they do not answer the question that has been set; they answer a related one. This is very easy to do, not only in exams but in assignments as well. Why? Because if you are fairly confident about something, it is very easy to convince yourself that the question is about that rather than about something you are less confident about.