2017 | OriginalPaper | Chapter
7. Why Doesn't Somebody Stop It?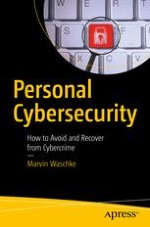 Where Are the Authorities?
Author: Marvin Waschke
Publisher: Apress
Log in
Abstract
Cybercrime is rising for many reasons. One unfortunate reason is that cybercriminals are often able to avoid detection and prosecution. Cybercrime presents obstacles to law enforcement that are not easily overcome. Law enforcement training in cyber-forensics has improved steadily, but enforcement agencies, particularly in local agencies, are still behind. Cybercrime is usually remote crime. Investigation frequently requires probes into unfamiliar jurisdictions. These probes can be expensive and are less likely to be successful than an investigation on familiar turf. When investigation reveals a remote suspect, bringing the suspect to trial usually requires extradition, which is also costly and risky. Consequently, low-dollar remote cybercrimes are difficult to prosecute and often unpunished.