2017 | OriginalPaper | Chapter
Why should we care about inequality?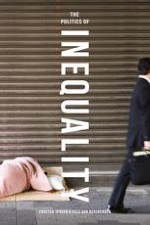 Authors: Carsten Jensen, Kees van Kersbergen
Publisher: Macmillan Education UK
Log in
Our discussion in Chapter 2 suggests that it is difficult, if not impossible, to find a convincing answer to the question of why inequality should be considered to be bad in and of itself. Maybe it is, maybe it is not. It will probably be equally difficult to defend the position that equality is intrinsically good because it avoids unfairness, protects impartiality, sustains self-respect, shows equal respect, nurtures fraternity and prevents domination (Hausman and Waldron 2011). Maybe it does, maybe it does not. As argued, we are agnostic about the issue. But, even if we were to come to the conclusion that we should not care about inequality as such, we still could have good reasons to care about inequality because of its bad consequences. 'The surprising persistence of a very vague, unfocused discourse about "inequality" in standards of living as bad may stem from inadequate attention to the absolute value of social states for persons. A consequentialist perspective may help here, as it obliges one to focus on what really matters for individuals about inequality' (Picavet 2013: 496). It is this line of reasoning that we follow. We care about inequality because it greatly matters to people. We are able to reject some forms or degrees of inequality as bad because we can show that they have bad outcomes, not least in the eyes of the people most directly affected by inequality.