2010 | OriginalPaper | Chapter
Why Theorize International Relations?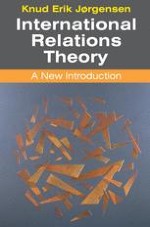 Author: Knud Erik Jørgensen
Publisher: Macmillan Education UK
Log in
Why a book on IR theory rather than a book on the substance of world politics? After all, many superficial policy pundits or journalists would argue that theory is useless and basically a waste of time. Others regard theory as an unwelcome 'must do' activity: 'So much for theory, now to the real world!' Still others simply cannot figure out why theoretical debates seem inconclusive, contemplating what makes Clifford Geertz's statement above both accurate and appropriate. Questions like 'Why theory?' or 'What can theory do for us?' therefore pop up all the time and require upfront and convincing answers. However, different answers have been given to these important questions and, in the following, I summarize five major sets of reasons for engaging in theoretical reflection (for an extended summary, Box 1.1 shows ten different yet overlapping reasons).