2005 | OriginalPaper | Chapter
Why Write?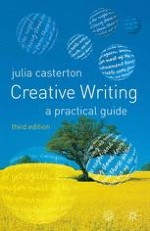 Author: Julia Casterton
Publisher: Macmillan Education UK
Log in
I often wonder why I write. I've spent hours talking to friends, writers and non-writers about it. For the first 25 years of my life I was convinced that everybody was either writing or wanted to write a novel. Finally a woman I worked with told me in no uncertain terms that she had no such desire, which threw me utterly. I'd assumed she was writing in secret, as I was — pursuing a universal dirty habit that demanded solitude and a quiet place — when instead she was watching TV or out at the pub with friends: being social. Writing isn't usually a social activity, except when you're working on exercises together in a writers' group — and even then you'll find that you do most of your writing alone, in whatever space and time you can carve out for yourself.